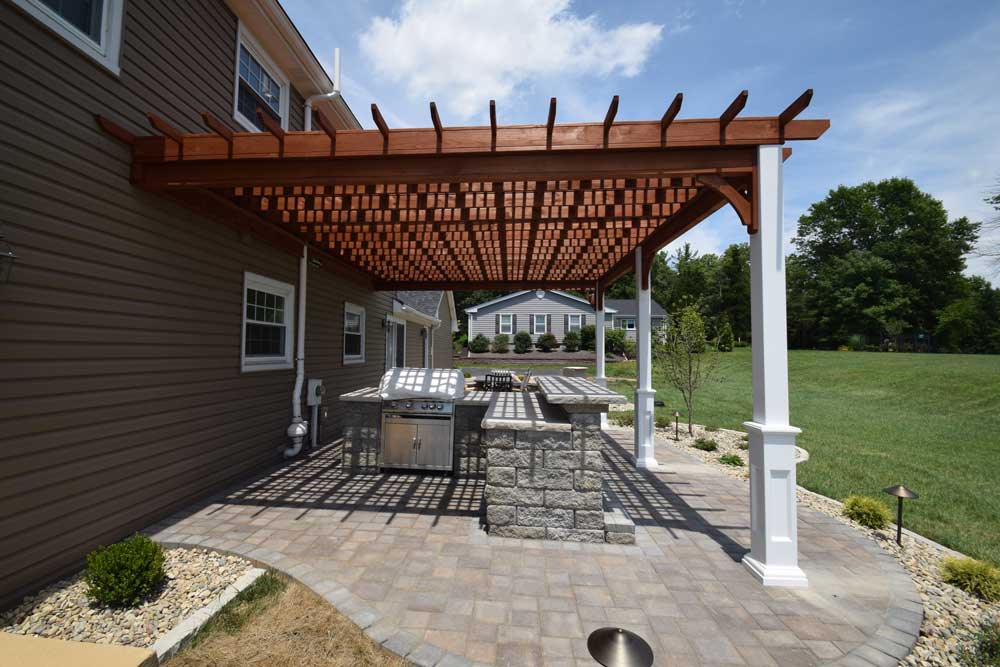 Pergola Designs - St. Louis, MO
Featuring impressive columns and topped with an architecturally pleasing lattice-structured roof, a pergola is a welcome and beautiful addition to any patio, deck, or garden in the St. Louis area.
California Custom Decks offers a variety of pergola designs, all featuring sophisticated styling and tons of options to blend with any backyard setting in the St. Louis area.
Choose from a variety of pergola styles including: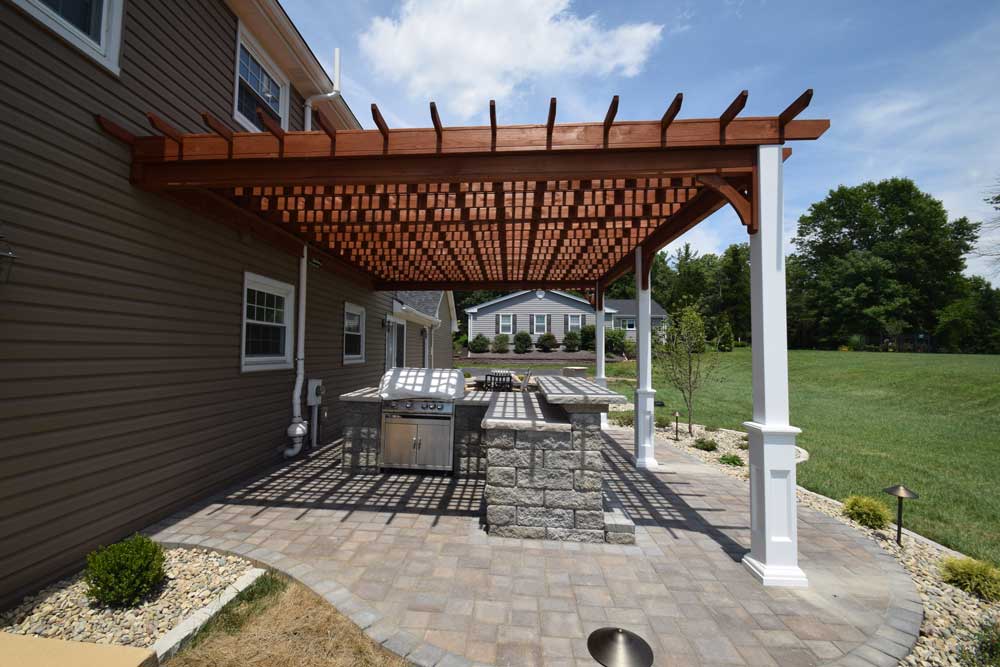 The Traditional Pergola
A classic, flat structure with intricately crafted details.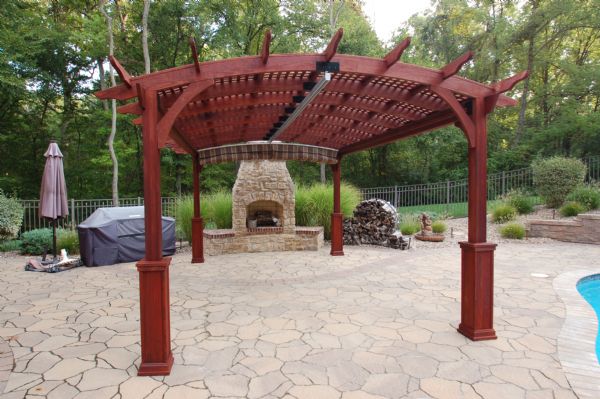 The Hearthside Pergola
Offering a curved arched roof design and stunning lattice roofing.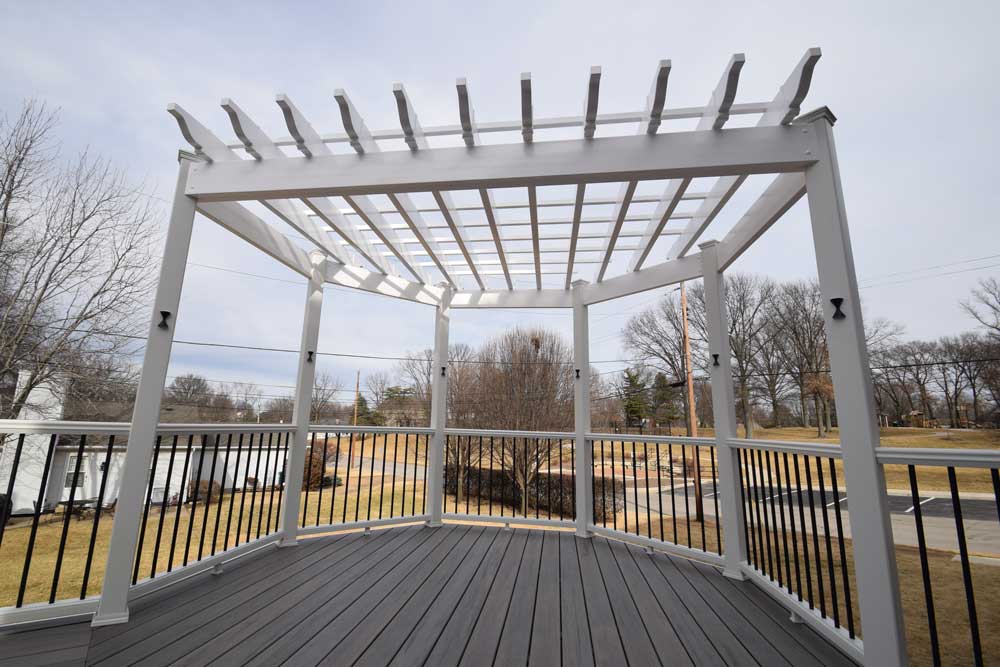 The Heartland Pergola
Similar to the Hearthside designs, this pergola offers customized arched roofing design with lattice roofing.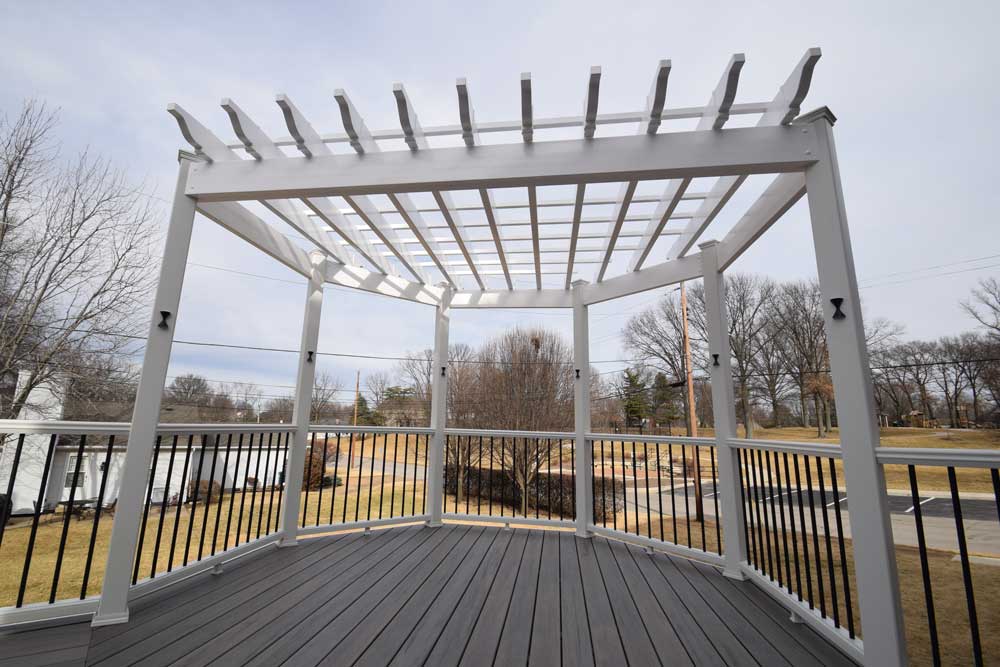 The Artisan Pergola
Offering rustic design features, the Artisan pergola is heavier than standard pergolas and offers detailed column work.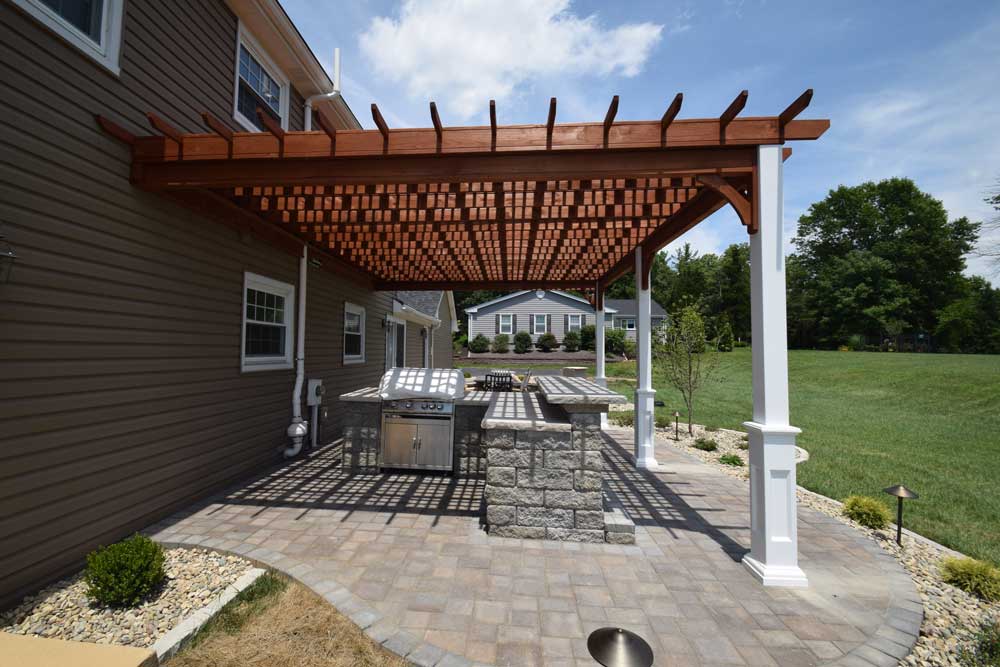 Where Shade and
Beauty Meet
With a new canopy shade system available to be used with your pergola, there's never been a more attractive way to provide relief from the sun or rain. The beauty of the pergola has always been appealing, but now full shade is possible when needed, so function has finally caught up to fashion.
Have questions?
Contact us! We'd love to help you design the perfect pergola for your backyard, deck, or patio.
Columns
We've found that the most important character of a pergola lies in the columns that support it. From simple square wood or vinyl columns to larger square and round pillars, mixing and matching the columns with the different styles of tops can help you design the perfect pergola for your St. Louis backyard.
Check out our photo gallery or visit our showroom in the St. Louis area to see all the options available.