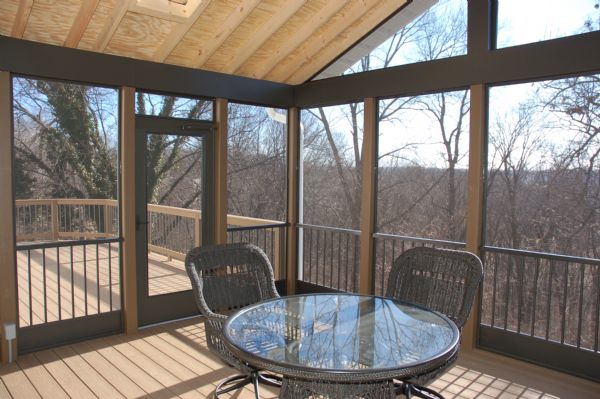 Sunrooms - St. Louis, MO
Bring the beauty of the outdoors inside with a custom sunroom from California Custom Decks. Enjoy more natural light, cool breezes, and a stunning view you won't get from any other room in the house!
At California Custom Decks we build custom sunrooms exclusively in the St. Louis area, so we understand what it takes to build quality sunrooms that complement your home's unique design and bring the beauty of nature indoors.
Choose from a variety of sunroom styles including:
Screen Rooms
Offering a great balance between nature and indoor living, screen rooms are the most popular room addition we find people opting for because of its uniqueness. You won't find another space like it in your entire home so it offers new and exciting space. You'll feel the breezes, avoid the bugs and enjoy relaxing and entertaining all summer long.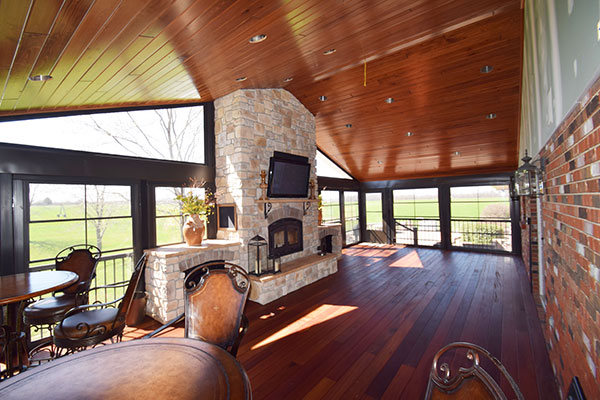 Three-Season Sunrooms
Unlike screen sunrooms that offer minimal protection from the cold, three season sunrooms can extend the seasons, which in the St. Louis area, can mean something different to everyone. The other "secret" benefit we hear back from our customers is how clean the rooms remain throughout the area, as the dust and pollen are kept out. Enjoy great views and excellent entertainment possibilities throughout the mild weather seasons.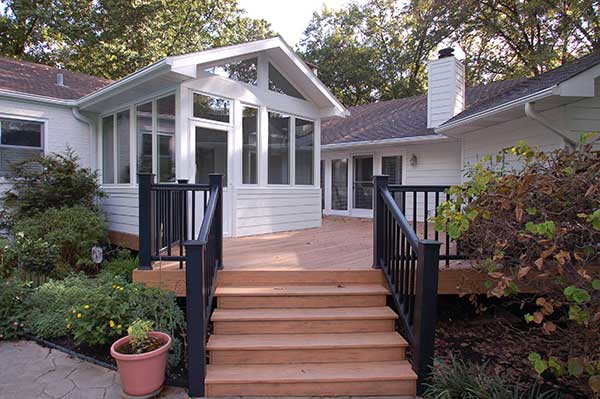 Four-Season Sunrooms
The ultimate in flexibility and comfort, four season sunrooms offer relaxation and enjoyment throughout the year, including the bitter cold winter months in the St. Louis area. Your four season sunroom will quickly become your favorite room in the house, perfect for watching the snow fall, the flowers and trees bloom or the changing leaves in Autumn.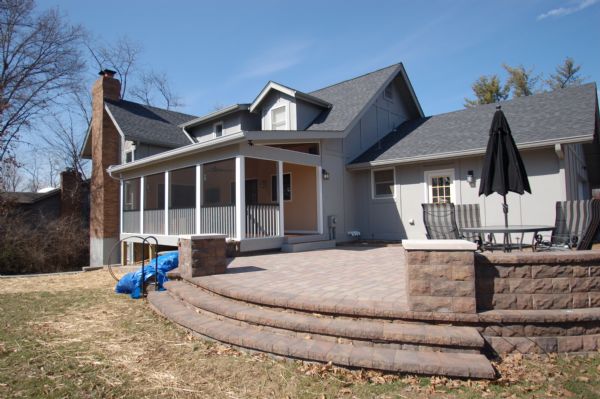 Custom Sunrooms Built for Your Home
Our sunrooms are extremely diverse because of the variety of distinct homes in the St. Louis area. Most folks want their new addition to be a part of their home and look like it belongs, so our sunrooms start from the ground up when planning. Each one is custom planned, not a one-size-fits-all kit, and offers tremendous value at a lower price when compared to other alternatives. While the concept and components of all sunrooms are similar, the actual choices for flooring, wall systems, ceiling finishes, roof styles, colors, finishes, and so on all vary, resulting in a diverse collection of possibilities.
Regardless of what you finally decide on, the sunrooms you consider will all be valuable additions to your home. In St. Louis, no builder of sunrooms offers quite the same array of options as California Custom Decks.
Visit our showroom in St. Louis, MO or contact us with your questions. We'd love to help you get started on your new sunroom!