Composite Decks / Trex & Vinyl Decks - St. Louis, MO
Looking for endless color and style choices without the maintenance hassles or splinters of wood decks? A composite deck might be the perfect choice for your needs!
At California Custom Decks, we design custom composite decks in the St. Louis area and would love to show you the endless possibilities available with these unique materials, both for composite decks and vinyl decks.
Composite decks aren't just infinitely beautiful. They offer superior weather resistance against rain, snow, bugs and fungi that is common to the St. Louis climate! Plus composite decks and vinyl decks don't rot or splinter the way wood decking often can.
We spend countless hours researching, testing, and working with manufacturer reps and product developers to stay in-tune with what's available and how the different choices stack up to one another. We feel that we excel beyond all other companies when it comes to project planning and consultation, specifically in the product choice department. Whether it's appearance, performance, or value, we'll help you find the perfect combination of decking, railing, lighting, and other products based on your needs and our expertise. We build our composite decks and vinyl decks using composite decking products from several manufacturers who create a variety of products, including:
Azek
For the ultimate in vinyl decks, use Azek's cellular PVC decking with superior stain resistance. Don't worry about that spilled punch or wine! Excellent scratch resistance means you can move patio furniture without worry or invite pets to join the party.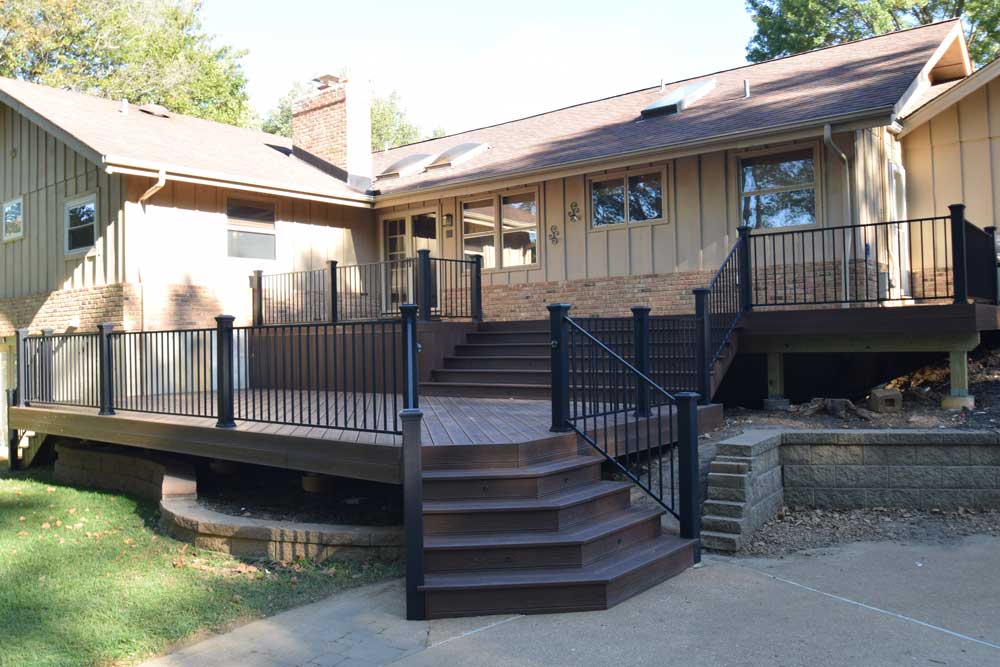 Evergrain
A composite decking product from Tamko, a local company in Joplin, MO that pioneered composite roofing! Strongest warranty in the industry.
Fiberon
A trend-setting line of decking with flowing dynamic colors that are very popular and provide great performance and value.
Timbertech
Build your dream deck with composite decking that offers excellent scratch, stain and fade resistance. Noted for their decking, railing, and lighting lineup of products.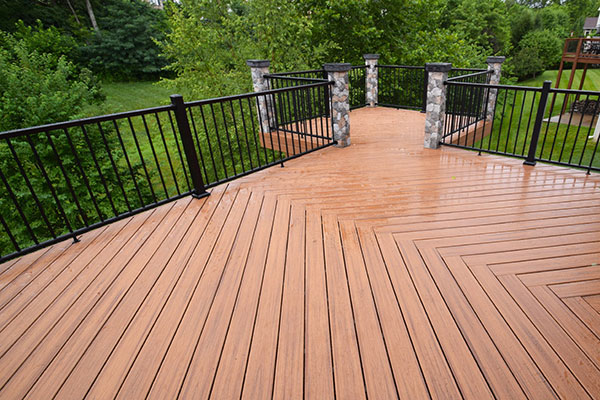 Trex
The industry leader and pioneer for composite decking, Trex's current line of products still lead the way.
Visit our showroom in nearby St. Louis, MO to see fabulous composite or vinyl decks for yourself!
Deck Accessories
Make your deck the ultimate entertainment or relaxation space with unique railings, privacy panels, or outdoor lighting options. Or add a fire pit or awning to your deck to enjoy it all year long. You can also get that new BBQ island for great entertainment possibilities.