28 Nov

Deck Railing and Outdoor Accessory Trends for 2019
Blog from Deckorators Posted 26 September 2018 2:34 PM by Jase DeBoer
Deck railing and outdoor accessories can truly put the finishing touch on any outdoor space. They are the unique touches that can bring a space together and create a one-of-a-kind outdoor oasis. If you are planning a deck build or remodel, let us help you plan it, integrating some of the upcoming trends.
Picturesque Views
Everyone wants pristine views of their outdoors, which is why decks with unobstructed views will continue to be a growing trend in 2019. Sleek and simple railing systems are ideal for enhancing the view in a backyard living space.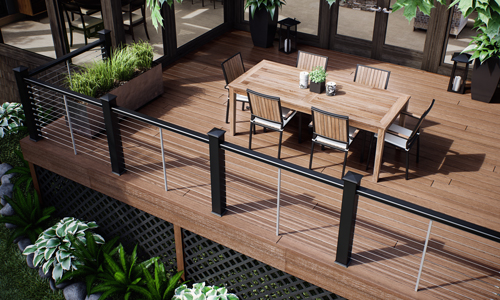 Natural Colors
Last month, we talked about warm, luxurious color tones making their way into deck board color schemes. Following that trend, those rich colors will be available for railing as well. Pair inviting and natural railing shades with your deck to create a seamless flow in your outdoor space.
Space Utilization
Looking to open your backyard and utilize all the small deck space you have? Create a multipurpose area by using a deck board as a top rail. Not only does a top rail add style and function, but it serves dual purposes: It's a handrail and it functions as a place to hold apps and drinks or even set plants.
Stylishly Lit
You can integrate that same look into your decking and railing. For softer, luminous lighting, look for high-quality, low-voltage options. Elegant, modern angles with trend-forward designs and directional light distribution can make all the difference in your outdoor oasis.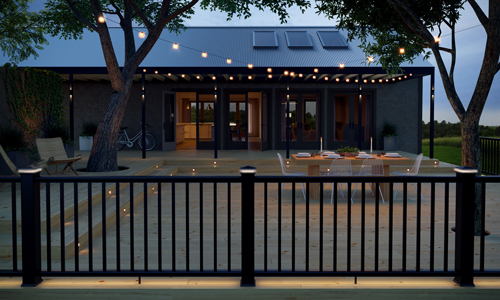 Contact us for more inspiration on your upcoming St. Louis area deck project!