17 Aug

How an outdoor living space increases the value of your home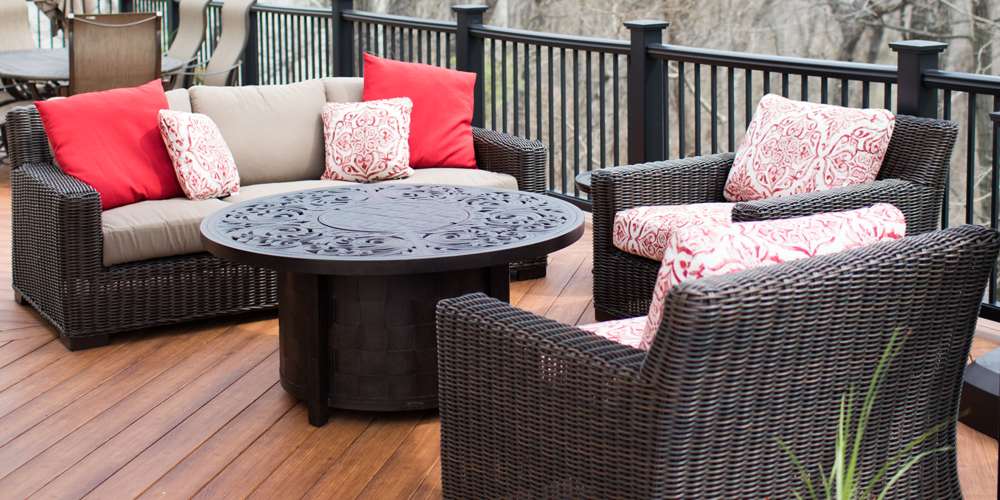 The housing market is hot! So how does an outdoor living space increase the value of your home? Well, we asked real estate expert Jane Spooner from RedKey Realty Leaders her advice on making the right choices when it comes to investing in your backyard.
Q: What are some popular additions in an outdoor space that buyers are looking for today?
A: Nice decks, patios, outdoor kitchens, fire pits and attractive landscaping are all great selling features for today's buyers. Outdoor areas offer more living space without the cost of a large home addition.
Q: What is your advice when it comes to the size of a new deck or patio for a family's outdoor living space?
A: It all depends on how you plan to use your deck or patio. If you like to entertain, you'll need a large deck with room for a table and plenty of seating. If you just want to grill out occasionally and dine out at a small table, then a smaller deck will do.
Q: How important would it be for a seller to invest in repairing an old deck before putting their home on the market?
A: Very important. An old deck in disrepair can scare off potential buyers or even kill a deal. A buyer's impression of the cost of needed repairs are usually higher than the actual costs. It's best to make sure your deck is in good shape before going you on the market.
Q: What are some other features to include in an outdoor space that would grab buyers attention?
A: Landscape lighting, outdoor kitchens, landscaping and fire pits are all very popular with buyers.