17 May

Why Should You Get A Pergola

Why Should You Get A Pergola?

Are you itching to make some changes to your outdoor living space? Perhaps you are thinking it might be nice to create some shade on the deck this year. Or maybe you invited a few friends over for a early season back yard fire on your patio, and you began thinking it would be nice to entertain your guests with a little more privacy. Maybe you simply seek to enhance your outdoor living space with a gorgeous architectural addition to your already beautiful yard. No matter the impetus, adding a pergola from California Custom Decks to your outdoor living space is an easy solution.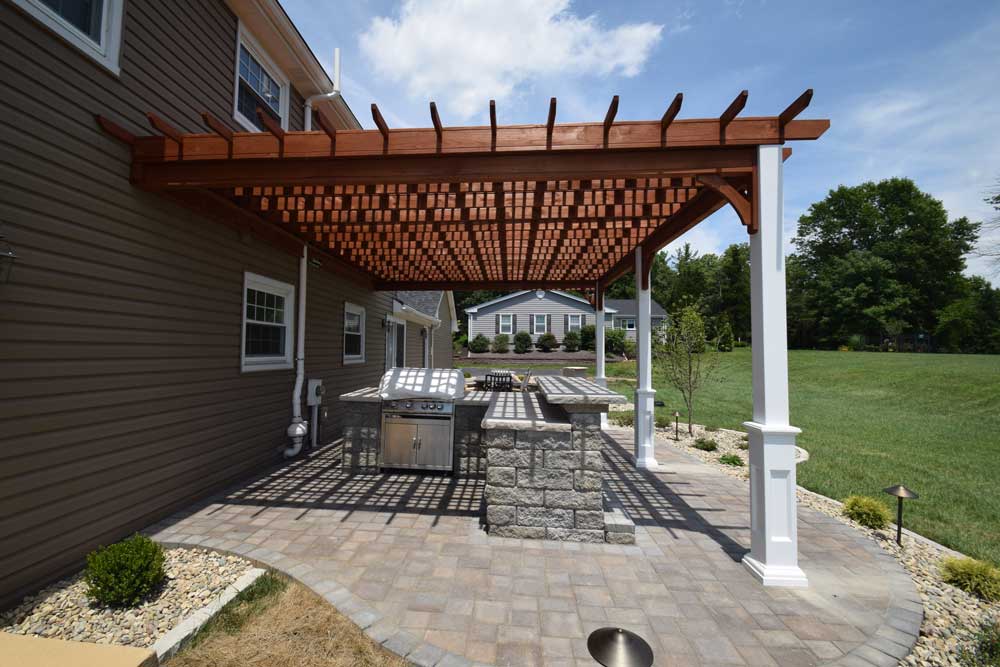 WHAT IS A PERGOLA
A pergola is an structure created for outdoor living spaces which generally consists of columns or pillars that support a roof comprised of beams and rafters. A roofing grid may be left open or it can be covered by lattice or fabric which can help to shelter your space from outdoor elements. California Custom Decks can create freestanding pergolas or pergolas that attached to a house.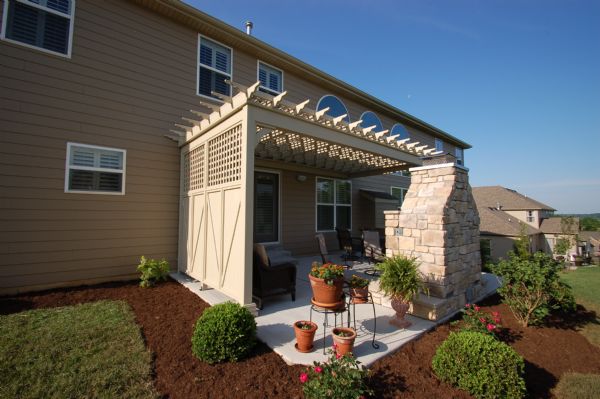 WHAT IS THE HISTORY OF PERGOLA
The earliest pergola known belonged to an Egyptian high court official in about 1400 BC. While the purpose of this ancient pergola continues to remain under dispute by historians, today we benefit from this original design. California Custom Decks can design your pergola to suit both form and function for your back yard oasis.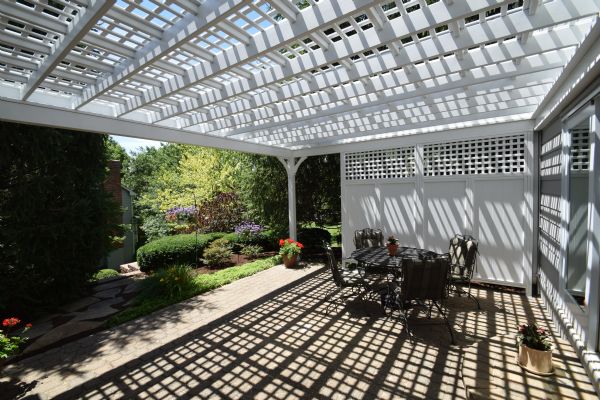 BENEFITS OF PERGOLA
Creating your space – A pergola helps designate a defined area for entertaining or dining. Creating a sense of privacy – Pergolas allow owners to really show their sense of style while developing outdoor privacy. Unique pillars or columns and the roof-like structure blocking views from above create the feel of a private room with all the lovely perks of the outdoors. Entertainment – Your pergola will be the perfect spot to host your next party on a warm and sunny summer afternoon or breezy, fragrant summer night. Pergolas are a great place to dress up with fun outdoor lighting creating an impressive landscape all year round.
If you are looking to add some real personality and pop to your yard, contact one of our designers at California Custom Decks. Our personal staff will help you create a pergola design that will allow you to enjoy your yard for many years to come.